Let our 40+ years of experience in Calgary real estate work for YOU! We look forward to becoming your trusted source for ALL of your real estate needs!


Team Penley McNaughton is a highly motivated, professional group of integrity powered individuals who are committed to the satisfaction of fulfilling their client's needs. Doug, Susan, Kristen and James also happen to be family and treat others on the team as a part of the family too. Doug has been licensed since 1977 and guides the team with his extensive knowledge and experience. No matter which team member you communicate with, the entire team will be totally involved in your transaction.
As well as pre-owned residential homes in all four quadrants of Calgary, Team Penley McNaughton also specializes in luxury residential, first time buyer's, acreages, apartment condominiums, townhouses, commercial properties, investment properties and new homes. They are continuously committed to their clients investment goals and pride themselves with maintaining a strong relationship with their clients for years after they have completed a transaction with them. They are there for your real estate needs beyond just the purchasing and selling process.
Doug, Susan, Kristen and James are connected with agents globally. They attend numerous educational conferences to keep up to date with the latest trends in marketing and technology to help their clients to the highest levels. RE/MAX provides service in over 100 countries and they are a part of an exclusive group, "Cross Canada Referrals". Member's of The Cross Canada Referrals Group (CCR) are top producing RE/MAX Agents across Canada with mandatory requirements to be part of this group. Being affiliated with CCR keeps us totally informed with cutting edge knowledge and greatly increases the number of buyer referrals moving to Calgary which may want to purchase your property.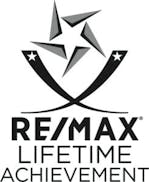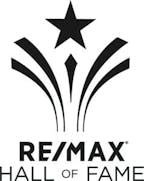 Doug McNaughton has been a professional REALTOR® in Calgary for 36 years. Doug is one of the original pioneers of Re/Max, having begun his association with RE/MAX for 31 years. He is actively involved with the Calgary Real Estate Board and has served on various committees over the years.
---
Kristen McNaughton, a native Calgarian, is the daughter of Doug and Susan. Kristen worked abroad for over ten years and has been a member of this seasoned and professional group since 2005. Kristen enhances "Team Penley/McNaughton" by adding that extra enthusiasm needed to make the purchase and selling of your home an enjoyable experience.
---
Susan Penley has been Doug's business partner for over 25 years. She earned a bachelor's degree in social work and utilizes this training in the day-to-day business of real estate. Susan's forte is people, and she prides herself on the relationships she has formed and maintained with her clients over the last decade.
---
James Lewis Doug and Susan's nephew, was born and raised in Calgary and has been involved with real estate since he bought his first property in 2006. James past experience involved developing his own business where he discovered his love for connecting with people and getting the job done right for his clients. When working with "Team Penley McNaughton", James will always go the extra mile to make sure your experience is of the highest caliber, and is tailored to your needs.
---
Basia Chmielowiec has been working with Team Penley McNaughton for over 4 years managing behind the scenes duties allowing the Team to keep their focus on completing your Real Estate transaction. Basia works on the technical aspect of Real Estate ensuring your listing gets onto all the websites properly and timely, keeping up to date with social media platforms and marketing as well as general office administration and organizational tasks.