Have you been to the Permaculture Garden at containR in Sunnyside?
Permaculture is a branch of ecological design, ecological engineering, environmental design, construction and Integrated Water Resources Management that develops sustainable architecture, regenerative and self-maintained habitat and agricultural systems modeled from natural ecosystems. (Wikipedia: http://en.wikipedia.org/wiki/Permaculture)
The food forest is in bloom, the squash and beans are peeking through the soil and our beautiful Mandela is in full production with all kinds of veggies, herbs and flowers!!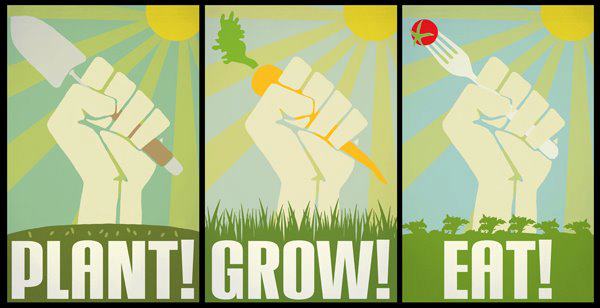 When: June 14th: Phase II

Time: 9:30 a.m. to 5:00 p.m.
Location: 1020 – 2nd Avenue NW
What does this day include?
Hugelkultur

Sheet Mulching & building Raised Beds for our new Food Forest

Passive rainwater harvesting

Soil building & composting
What to bring:
A water bottle & gloves

Tools – If you have them – shovels, mattocks, metal rakes, wheel barrows etc. clearly marked with your name.

Clothing: A good pair of boots/shoes and clothing suitable for digging and playing in the dirt.

Lunch will be provided by Gaia's Grrls & The Permaculture Calgary Guild along with fresh water and healthy snacks.
If you would like to come out and join us and be a part of this awesome event; make sure to register so that they have a good idea of how many people we will be working with and feeding.
RESOURCES NEEDED: If you have access to any plain, unwaxed cardboard, straw bales, compost, wood chip, topsoil and/or plants, please give us a call and we will let you know where you can drop these materials off with our gratitude.
Please contact Michael at genesispermaculture@yahoo.ca or 403.923.5090 if you prefer to register via email or by phone. Click Here to check out more about Gaia's Grrls!